Corporate Client Services
Attorney Resources
An attorney and their client can benefit by hiring Blackstone Investigations Group, LLC for litigation support services. Let our experienced investigators conduct the appropriate due diligence and investigative research, which could prove crucial in preparing a case for trial.
Process Serving
Photography Services
Background Investigations
Identification of Expert Witnesses
Court Records Searches and Retrieval
Witness Interviewing and Taking Statements
Insurance Fraud
Insurance fraud is a thriving multi-billion dollar industry, costing the American economy over $80 billion dollars a year. It's not just a few bad consumers hurting a few big insurance companies either. Insurance fraud can involve falsely denied payouts and lost paperwork by insurance companies, organized crime rings crashing cars, contractors over billing, and your average Joe simply overestimating the value of his 1999 Ford convertible. Insurance fraud increases premiums for consumers and makes the whole system more costly, all thanks to a few dishonest actors.
Fraud is more common than people think. This is in part because when people think of insurance fraud, they think of "hard" insurance fraud, which actually represents the minority of the cases. Burning down a building or crashing a car on-purpose is what's called "hard" insurance fraud because the source of the claim was entirely manufactured. On the other hand, "soft" insurance fraud is far more common because it consists of simply inflating the value of a legitimate claim. This type of fraud takes up the majority of an investigators time.
Data Analysis Can Flag Cases
While statistical analysis and machine learning might be making the job of flagging fraudulent claims easier for medical, automotive, and general insurers, but the job of actually investigating insurance fraud still falls in the lap of specialized professionals like private investigators. When a potentially fraudulent claim comes across an investigator's desk they have a wide variety of tactics they can employ, from old school stakeouts to advanced research to gathering evidence to justify denying a claim, or even bring legal action against a claimant.
Stakeouts and Surveillance are Still Important Ways of Catching People
Why is surveillance so important? Surveillance can make sure someone's claims are backed up by their behavior. If someone is claiming an injury, then their lifestyle and daily actions should be consistent with that. When it's not (as was the case when we watched the individual claiming a severe back injury helping his friend move his belongings into a moving truck), you most likely have a case of fraud, and surveillance can provide compelling evidence of that. Well trained Private Investigators know how to conduct this type of surveillance legally, safely and discreetly.
Social Media Can Be Used To Catch Fraudsters More Often Than You Think
You'd think that people engaged in fraud would be extra careful, but you would be wrong. From boasting about fraudulent claims to posting photos of themselves skiing while claiming a leg injury, you would be shocked with how often people post incriminating evidence publicly on social media. This makes social media investigators an incredibly valuable tool to an insurance company's arsenal.
However, sometimes things get a little more complicated than simply screenshoting some photos. For every person uploading damning pictures and statuses, there are people with enough smarts to attempt to hide evidence of their wrongdoing. Fraudsters have been known to create fake social media accounts to hide their actions, or up their privacy settings in hopes of avoiding scrutiny.
Workers Compensation
When accidents happen in the workplace, a company can lose an employee for a period of time, which can be costly and disruptive to the business. Through surveillance methods Blackstone Investigations Group can ensure that the time and benefits paid out to an employee are justified and reasonable.
Employee Theft
Unfortunately, there are those employees that steal in a variety of ways from their employer, and not just from the supply closet. Do you suspect an employee of shifting sales? Have your accounting reports been telling you something you need to know about your on-staff bookkeeper? Protect yourself from unproductive employees, time wasters, internet surfers and social website addicts, as this is all a form of corporate theft. Our services also include loading dock surveillance and employee decoys for observation of internal affairs.
Skip Tracing and Asset Recovery
Blackstone Investigations Group conducts nationwide location services for missing persons or debtors. Whether you are looking for a litigation witness or a dead-beat parent, our hands on investigators provide personal service in assisting you to locate the person in question and provide you with their current address and contact information.
Do you suspect that your debtor has the means to make good on judgments, but is hiding assets? Let BIG help you locate real estate, vehicles, bank accounts, and brokerage accounts, which can be used to collect on a claim.
Tenant Screening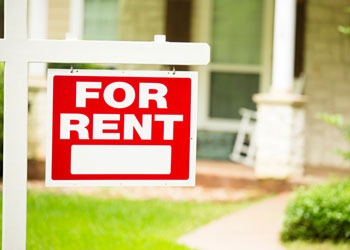 Your investment property is an asset that needs to be protected. Know who you are renting to by contacting Blackstone Investigations Group to provide you information on a prospective tenants pay history, credit scores, previous evictions, background, liens and judgments. When you have a clear picture of a tenant's character and history before you sign a lease, you will save time, money and legal expenses later!
Judgments/Liens/Bankruptcies
Professional screening can be performed on a local or nationwide search of public filings for any bankruptcies. BIG can perform tax liens for state, county and federal liens; small claims; and municipal judgments. Additionally, property notices of default or foreclosures can be verified.
Executive Protection
Blackstone Investigations Group provides discreet highly specialized executive protection/transportation services for highly visible corporate executives, political office holders and public figures, whether they are under immediate threat or simply want the added protection. Our highly skilled operatives are fully licensed and trained to provide complete protection as they are transported safely to and from their destination. The BIG team is comprised of former military and law enforcement personnel with a proven track record of success in highly stressful scenarios.
Background Investigations and Criminal History
It is becoming more apparent in business and industry that people are not always as qualified as they claim to be. They also may have a past history of criminal or inappropriate behaviors. Before hiring your next employee, contact Blackstone Investigations Group to provide a high level, complete background check to ensure the person you are trusting with your business is qualified, capable, with a clear history so that they can perform the job you hire them for.
Church Security Preparedness / Training
Given the recent number of church shootings, it is clear that violence can happen anywhere, even at your church. Unfortunately, no amount of planning can stop someone from wanting to harm others. Nevertheless, having a prevention and response plan in place can make your church a more difficult target and can help reduce the harm if violence occurs. Let the experienced team of law enforcement and security professionals at Blackstone Investigations Group train your in house security team and/or provide plain clothes armed security personnel to work closely with your church staff.