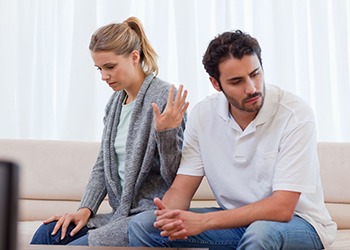 Pre-Marital Investigations- Do you really know your new partner?
In today's fast paced world of dating, the rules have changed and with the myriad of on-line dating services and sites, not everyone is who they say they are. Blackstone Investigations Group, LLC can perform comprehensive background investigations to make sure your new date, or that of a loved one, does not have anything in their past they aren't revealing. Sometimes that bad feeling about a loved one's significant other is completely justified. Find out the truth for your peace of mind and to protect your future.
Concerned about your new "significant other" or soon to be spouse? Are they fearful about discussing their past employment or who they dated? Have they been arrested for any significant crimes, such as, burglary, DUI, robbery or sex offenses? Your concerns are legitimate and can be easily confirmed with one call. Don't hesitate to contact Blackstone Investigations Group, LLC today. Put our team of professionals to work for you now. We can find the information that you need and discover unknown hidden details about your significant other or new spouse. This is an investment in your future!! CALL US TODAY !!
Dave,
"As you know, I suspected that my fiance was having an affair during the time we were putting wedding plans together. I'm so glad I contacted you and hired your firm to conduct in depth surveillance on my fiance in order to uncover the truth about his infidelity. Everything appeared fine on the surface, but I now know he was just going through the motions. I sincerely appreciate your effort, your positive uplifting attitude towards me and the situation in general, and most importantly, your dedication to finding out the answers I needed and deserved. You save me a ton of aggravation…and I just wanted to say Thank You."
Mary H. Short Hills, NJ 8-23-20