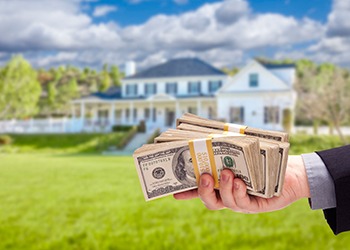 Skip Tracing & Asset Recovery
Blackstone Investigations Group, LLC conducts nationwide location services for missing persons or debtors. Whether you are looking for a litigation witness or a dead-beat parent, our hands on investigators provide personal service in assisting you to locate the person in question and provide you with their current address and contact information.
Do you suspect that your debtor has the means to make good on judgments, but is hiding assets? Let BIG help you locate real estate, vehicles, bank accounts, and brokerage accounts, which can be used to collect on a claim.
What is "Skip Tracing"?
In basic terms, skip tracing (or skip locating) is the act of finding someone who has left (or "skipped") town. In a skip tracing case the person being located (known as the person of interest, or POI) doesn't wish to be found. This is an important point of distinction. Often, the purposes of these cases is debt collection – a person of interest has "skipped town" to avoid paying their debt.
In these cases, a Private Investigator will attempt to locate the person of interest's contact details, current address, and even location in real-time.
Who do Private Investigators Look for in Skip Trace cases?
The subjects in these cases are usually wanted by someone else to repay a debt, or because they are needed for a legal proceeding of some kind. Examples of skip trace subjects include:
Key witnesses for trials
Missing heirs to estates
Debtors who have defaulted
People who have skipped bail
Important witnesses for attorneys
Subjects of legal proceedings who need to be served with process papers
Defendants or an attorney's client who has failed to appear for a court date
Customers or clients who have failed to pay a business for services rendered
What Information Will an Investigator Find?
The primary goal of a skip trace investigation is to determine the current location of the POI. Once located, the investigator may act on this information directly by serving papers or making contact with the individual. At the conclusion of the case, the investigator should follow up with a report which will contain some, or all, of the following information about the subject, including their:
Current address
Current employer
Current phone number
Evidence substantiating the investigator's findings
Social security number or other ID number (this may be redacted for privacy reasons)
How do Investigators do Skip Tracing?
To find someone, investigators working on a skip trace case will use everything from specialized investigator databases, public records/information, and open-source intelligence techniques to court filings and property deeds. Given the sheer amount of digital and paper records created by the average person, almost anyone can be located by an investigator given sufficient time.
These cases require a lot of research and, depending on the case, a moderate amount of legwork. An investigator will be looking for a current address, but if they have no luck, they'll start looking for any and all information related to the POI that might help them. This could include everything from previous known addresses, to where they work and what car they own. Finally, they'll hit the pavement and confirm the whereabouts of the POI. To accomplish all this, an investigator will use resources and tactics like:
Canvassing – Hanging out discreetly in the neighborhood where the POI might be.
Public Records – This may include property tax documents, court records, and other public information.
Surveillance – Keeping an eye on places where the subject might live or visit is an important part of an investigators job.
Open Source Intelligence – These methods including deep web research, social media analysis, and other online resources.
Interviews – Speaking with known associates, colleagues, and neighbors helps investigators discover information they could not find elsewhere.
Databases – Investigators have access to databases which allow us to find phone numbers, addresses, vehicle movements, and much more.
Reconnecting people is something that we take great pleasure in doing. In this case, our client came to us after having lost custody of her daughter over a decade ago. Eager to reconnect, she had already spent thousands on investigators who seemed incapable of producing results. Luckily, we were able to match the client with a talented researcher who was able to find her daughter, and offer them the chance to reconnect through the appropriate channels. By the end of the day they were talking on the phone for the first time.
Quick Note: While we love to reconnect people, we take the ethics of locating adults very seriously. We recognize that some people have ended contact with family, friends, and loved ones for a reason. When we do not have a legal basis for disclosing the personal details and location of someone to a client, we always reach out to the person we are locating and let them know who is searching for them, and ask their permission to share their details with our client.
If you have any Skip Tracing or Asset Recovery cases you would like to discuss, contact Blackstone Investigations Group, LLC today. Our team of highly experienced investigators have the skill and the resources to find the person or the assets you are looking for in a timely, confidential manner. CALL US TODAY so we can get to work for you!
Dear Dave,
Many thanks to you and your team for helping my family and I locate my missing brother. We really appreciate all that you did to make this dream become a reality!"
Kim T. Cape May, NJ 12-2-20