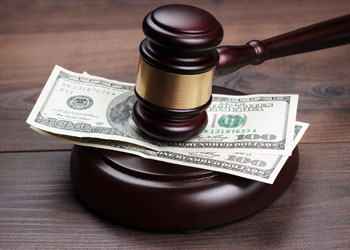 Cohabitation & Alimony Modification- Is your former spouse violating your divorce agreement by living with someone?
"I Personally Went Through A Very Difficult Divorce After Almost 25 Years Of Marriage, So I  Have Personal Experience With This Subject Matter And Will Do My Best To Get You The Answers And Proof Needed To Help Your Case." – Dave O.
Alimony arrangements can be infuriating when the alimony recipient secretly cohabitates with a new partner. Often times, this will result in one of two untenable situations: the alimony recipient may be using their alimony disbursements to financially support the new partner; or the alimony recipient may be receiving cash payments of financial support from the new partner, while concealing significant changes in their own finances.
New Jersey legislature has defined Cohabitation as being a…
"mutually supportive, intimate personal relationship in which a couple has undertaken duties and privileges that are commonly associated with marriage or civil union."
This doesn't necessarily mean that the couple needs to be living together full-time in order for a court to find that a cohabitative relationship exists, rather, the courts will consider the following factors when determining whether or not a couple is cohabitating:
Dear Dave, "I wanted to let you and your staff know how truly grateful I am for the wonderful, professional and caring services your company provided during one of the most difficult times in my life. Going through a divorce in itself is very tough, but then to find out your ex-wife has been living with her new partner while I'm paying her alimony every month made things even worse! With the evidence you provided, my attorney was successful in getting my alimony eliminated! You're the BEST! Thanks again for caring about my situation and helping me get the proof I needed."
William G. Princeton, NJ   05-12-20
If the couple shares household chores
Any evidence the court deems relevant
If the couple share responsibilities for living expenses
Recognition of the relationship by family and social circles
If the couple shares finances like joint bank accounts or shared holdings and/or liabilities
Whether or not the couple is living together, and if not, the frequency of contact, and the duration of the relationship in question
These factors for cohabitation were established through a variety of previous cases, and have now been grouped together and defined in New Jersey's alimony statute N.J.S.A. 2A:34-23(n).
If you suspect or need confirmation that your ex spouse is living with a new partner contact Blackstone Investigations Group, LLC today! Our highly experienced investigators have the skill, the surveillance equipment and the resources needed to gather evidence and help prove if cohabitation exists.  All cases are handled in a timely, confidential manner. CALL US TODAY so we can get to work for you! This is an investment in your future!
Thanks to the efforts of Dave and his team, I was able to get my alimony terminated in court and receive back pay from my ex-wife for monies paid that were not owed because of her current living situation. Most men, like myself, don't want to "rock the boat" and cause problems after a divorce, so we just deal with the burden of alimony each and every day. I will highly recommend your services to anyone in need of an experienced professional investigator.
HARRY T. 10-3-21 HADDON HEIGHTS, NJ