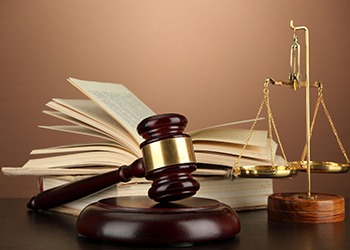 Attorney Resources- Put us to work for you!
Attorneys and private investigators have been working together to build cases for decades. The pressure of bringing a court case to fruition falls to the attorney, but there are many instances where a private investigator can strengthen a case. An attorney and their client can benefit in many ways by hiring Blackstone Investigations Group for litigation support services. Let BIG conduct the appropriate due diligence and investigative research, which could prove crucial in preparing a case for trial. Below are a few of the service we provide:
Process Serving
Family Matters
Background Investigations
Cheating Spouses/Infidelity
Identification of Expert Witnesses
Surveillance/Photography Services
Alimony/Child Support/Cohabitation
Court Records Searches and Retrieval
Insurance/Workers Compensation Fraud
Accident Investigations and Reconstruction
Witness Interviewing and Taking Statements
The Hidden Benefit of the Private Investigator/Attorney Working Relationship
Relying on private investigators to assist attorneys with a lot of the leg work on building cases saves a lot of time. This way attorneys can focus on working with clients, writing statements, and preparing for their day in court. Handing off research and investigation to someone whose main focus is research and investigation will free up a lawyer's time and leave that work to "the experts."
Being able to rely on a Private Investigator is a time-saving, cost-effective solution for attorneys. The investigative division at BIG has handled a wide variety of cases and provide attorneys with the help that they needed by providing top notch service at affordable rates.  We've handled rush cases – where an attorney has contacted us in a bind – and we've worked on longer investigations, helping to gradually build and solidify cases. Either way, WE GET THE JOB DONE!
This reliability enables attorneys to not only save time but return those hours that they would've spent doing this leg work back into billable time serving their other clients. That "returned time" can be spent on additional cases and doing the work that lawyers have the expertise in – the investigators will exercise their expertise in things like surveillance, researching records or tracking down hard-to-reach witnesses.
I am proud to say that I have recently begun using the professional services of Blackstone Investigations Group for several family matter type cases and have been thrilled with the results. After being in business for many years, I fully understand the importance and value in using professional investigators, but unfortunately, many of the investigators that I have utilized in the past have not satisfied or met the level of professional that I expected. Dave is sincere, tenacious and is truly dedicated to customer satisfaction and taking care of my clients. Whenever the need arises for a Private Investigator, the only name that I consider for my clients now is Dave Ollivier and the team at Blackstone Investigations Group. I have no reservations endorsing Dave and his firm for any type of investigative assignment!
Diane Bowman, Esq. Bowman Law Offices Trenton, NJ  2-15-19
From social media searches to financial investigations, here are six ways that private investigators can help attorneys…
1.Financial Investigations
Private investigators have access to advanced databases and are versed in research methods for public records at all levels. In fact, some investigators specialize only in researching financial cases. Their assistance in recovering stolen assets and investigating potential business partners can be crucial, as they can find evidence that lawyers may not have the time or ability to track down.
Investigators can also help assess financial evidence already collected.
2. Fraud Detection
Many investigators have experience in fraud detection as well, and they are often times hired by investors, business partners, non-profit organizations and companies for this purpose. Insurance fraud is another area where private investigators can assist attorneys. Private investigators have software that will reveal driving history, insurance claims, and whether a person had insurance coverage on a certain date. Investigators can conduct deep dive investigations, revealing any tax evasion, fraud, identity theft, and more. Additionally, some private investigators have law enforcement backgrounds.

3. Profiling
In addition to background checks, private investigators can develop profiles of persons or companies of interest. They can develop psychographics (a profile of a person's habits, hobbies, spending habits, and values) from what they've learned from research and surveillance. These profiles are useful because skilled private investigators know what is admissible and relevant to a case.
4. Opposition Research & Competitive Intelligence
Knowing your competition, whether it is in a court case, in business or in politics, can help you develop a winning strategy know what to prepare for. The Trump Dossier from Fusion GPS during the 2016 Presidential Campaign and most recently in Maryland, where a 1400+ page opposition report on current Governor Larry Hogan has revealed personal information that has been later used in campaigns. A private investigator can provide more intel than what is public knowledge or found on a Google search. Financial relationships, business activities, personal background, and previous legal dealings can help you outmaneuver your opponent.
5. Computer Forensics & Data Management
Just like some private investigators specialize in financial investigations, others are skilled in computer forensics, and are able to perform in-depth research of an electronic device's files. Properly qualified investigators can track activities on a device and preserve the evidence so that it is clean, compliant, and will hold up in court. Perhaps most importantly, a good investigator understands that this data needs to be kept private, confidential and housed in a sterile, work-only digital environment and that any device used to gather digital evidence by the private investigator can be subpoenaed.
Finally, good investigators understand that whatever data is recovered needs to be digestible and brief, and they are able to provide condensed reports when necessary.
6. Depositions
Investigators are highly analytical, creative, and know how to obtain information, which is why attorneys have utilized investigators to help take depositions for pre-trial discovery. From searching archaic public records to locating potential witnesses and even questioning them prior to trial, private investigators have long been a great asset to law firms
Instead of spending time trying to track down a private investigator that you aren't familiar with and hope they can provide the information you need for your case, you can connect with one of the professional investigators at Blackstone Investigations Group, LLC who has performed the same type of work before and understands your needs. CALL US TODAY so we can get to work for you!
I wanted to write to express my complete satisfaction with the service provided by Dave and the team at Blackstone Investigations Group, LLC. We needed to find out the truth about our opponents activities, and Blackstone gave us the answers. I was extremely impressed with their professionalism and the short turnaround time in which they were able to obtain the information we requested. If the need ever arises I would not hesitate to call on them again for their services. I also will not hesitate to recommend your firm to any of our clients who may be in need of your services. Once again, thank you very much for an excellent job and your professionalism.
Jonathan R. Esq. Cherry Hill, NJ  2-21-18