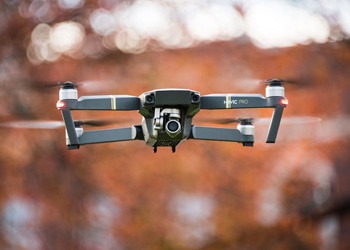 Drone Services
Private investigators are legally permitted to use drones in the State of New Jersey. Drones are a much needed tool for pre-surveillance, litigation support and evidence collection. Our drone pilots are mature seasoned professionals who keep safety as their highest priority. Insurance companies, attorneys and private clients can all benefit from using drones!
Privacy advocates use the term "surveillance drones" to paint a very broad stroke in efforts to mislead the public. They want the public to believe a retail drone has the capability of a military drone. This is not the case. As private investigators we often provide litigation support to attorney's and insurance companies. Here are some examples of how our private investigators are using surveillance drones.
Google earth is a valuable tool to the private investigator. The problem with using Google earth is you have no idea how accurate the date of the image is. You can't prove in court that the image(s) were never altered, who took the phots or when they were taken. Drones allow the private investigator real time imagery that can become a business record which they can be validated in court. That being said, aerial drone imagery can be used along with Google Earth to demonstrate how the topology has changed over time.
Law enforcement and private investigators often do accident reconstruction. Drones would allow the investigator the ability to document everything exactly as it came to rest in as close to real time as possible. Drones can also be used to document construction sites, sink holes or disaster areas such as hurricane damage at the Jersey shore.
Private investigators and recovery agents can now use aerial drones to locate property that may be hidden in a person's backyard or deep in a construction site.
Drones also make a great pre-surveillance tool. Often in rural areas man made roads don't appear on maps. The drone can help determine the routes available to your subject. They are also a safer alternative for the investigator; to the extent he can fly over the subject's home to determine what if any vehicles are present and their make and model.
Drones offer a cheaper alternative to hiring a pilot or chartering a plane. When it comes to litigation support drones have the potential to lower litigation cost.
Blackstone Investigations Group is the premiere private investigations agency located in the New Jersey area. We have private investigators trained in the legal use of drones as a tool in litigation support and evidence collection. Our drones have automated flight controls that make the inherently compliant with FAA rules. Please feel free to contact us if you have a need for aerial photography or video footage of an area.