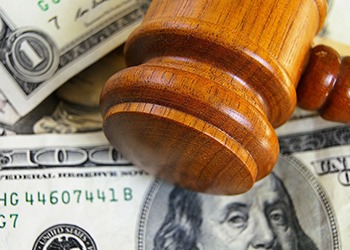 Judgments, Asset Searches, Bankruptcies, & Liens
Professional screening can be performed on a local or nationwide search of public filings for any bankruptcies. BIG investigators can perform tax liens for state, county and federal liens; small claims; and municipal judgments. Additionally, property notices of default or foreclosures can be verified through our databases.  We conduct comprehensive asset searches to facilitate the enforcement of judgments.
Asset Search for Judgment Collection
The pleasure of prevailing in court – and persuading a judge or jury to award money damages – can be fleeting if the other party refuses to pay. Courts rarely compel debtors to settle their debts. So when the losing side in a lawsuit fails to satisfy a final judgment, collection efforts will depend on successfully locating their accounts and assets.
We work with law firms, private clients, corporations and court-appointed receivers to ensure that all recoverable assets are located, documented and made available for collection.
Asset Searches on Individual Debtors
To facilitate judgment execution against an individual, we conduct asset searches that cover an extensive range of personal financial holdings.
The focus of a comprehensive personal asset investigation includes:
Personal Trusts and Family Trusts
Other Tangible Assets: Motor Vehicles, Aircraft and Boats
Financial Awards and Settlements: Divorce, Probate, Insurance and Civil Cases
Real Property: Current Ownership, Financing History, and Recent Sales/Transfers
Financial Accounts: Personal Bank, Investment, Brokerage and Retirement Accounts
Fraudulent Conveyances: Transfers of Property to Family Members, Close Associates or Corporate Entities
Employment and Business Interests: Including Shell Corporations and Special-Purpose Limited Liability Companies
When dealing with debtors who are financially sophisticated, more intensive investigative avenues can be pursued, such as identification of offshore accounts.
Finding Financial Accounts
We conduct nationwide searches for bank, brokerage and retirement accounts.
Account search results generally include:
Account Type(s)
Name and Address of Financial Institution
Approximate Balance (Bank Accounts)
Approximate Portfolio Value (Investment and Retirement Accounts)
Bank accounts include demand deposit (checking and savings) accounts at banks, credit unions, and savings and loan associations. Certificates of Deposit (CDs) are also identifiable in certain cases.
Brokerage and retirement accounts include trading portfolios of stocks and bonds, mutual funds, 401(k) accounts, and Individual Retirement Accounts (IRAs) held at top brokerage houses and mutual fund institutions throughout the U.S.
Other types of financial accounts – from mortgages, to military pensions, to corporate profit-sharing plans – are also identifiable through our methods and resources. We have the capability to identify foreign and offshore accounts.
All searches are conducted in compliance with the Fair Credit Reporting Act (FCRA) and Gramm-Leach-Bliley Act (GLBA) financial privacy laws.
CALL US TODAY so we can find the information you need!