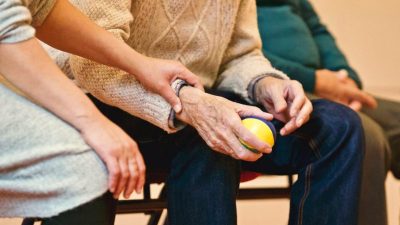 At Home Elder Abuse- Is your loved one in danger?
Each year hundreds of thousands of older persons are abused, neglected and exploited by family members and others. Many victims are elderly people who are older, frail, and vulnerable and cannot help themselves and depend on others to meet their most basic needs. If you or someone know suspects their loved one is a victim of elder abuse at home or in a nursing home facility, contact the NJ Department of Human Services to report your suspicions and call our office immediately 24/7! An Investigator will be assigned to your case and will make arrangements to meet with you in person within 24 hours.
General Information About Elder Abuse
The most common offender of elder abuse is a family member—usually the adult child or grandchild of the older victim. The abuser is living with the victim in the victim's home, is unemployed and relies upon the senior for financial support. Many times the abuser has mental illness and/or a substance abuse problem. Sometimes there is "co-dependence" between the victim and abuser. While the parent shelters the adult relative and provides financial support, the abuser runs errands and keeps the victim company.
In cases involving partners, the victim may rely on the abuser for financial support. Because many victims of elder abuse are living with their abusers; they are afraid—but also protective of their abusers. Victims do not want to involve the police or the criminal justice system. However, they do want their loved ones to get help—either psychiatric treatment, counseling or substance abuse treatment. In elder abuse cases, it is quite understandable why a parent would not want to be "responsible" for the arrest and prosecution of their son or daughter. Imagine how a victim may feel when her son or husband is arrested in front of neighbors, friends or other family members. So what do we do? What does an advocate do? What can law enforcement do? How do we work together to try to make the victim safe and hold the offender accountable for his actions?
Nursing Home Abuse
Despite federal and state attempts to regulate care, nursing home abuse remains an important issue. The Special Investigations Division of the House Government Reform Committee found that roughly 30 percent of U.S. nursing homes were cited for abuse instances. From January 1999 to January 2017, more than 6,000 facilities were cited for nearly 11,000 instances of abuse. Families of nursing home residents should be aware of the state of their loved ones while under the care of a nursing facility. In many cases, a resident's family is the only impetus for investigating nursing home abuse. If nursing home abuse is suspected, the resident should be removed from the facility in order to avoid potential future danger. Additionally, state officials and authorities should be notified immediately to conduct official investigations.
Dave, my family, and I are so grateful for the time and effort you invested over the course of the last few weeks while looking into my great grandmother's abuse case. It's sad to think that your loved ones aren't safe in a place that is supposed to be looking after them at this stage of their life. Your diligence and superior interviewing techniques resulted in the arrest and conviction of the nurse in charge of my grandmother's care. Job well done!
STEPHANIE K. 9-12-21 BRICK TWP, NJ
Determining Nursing Home Abuse
When investigating nursing home abuse, the Investigator must first attempt to determine if legitimate nursing home abuse has occurred. Nursing home abuse can take the form of intentional physical harm, sexual assault, verbal or emotional harassment, and financial or material theft. Neglect is also a form of nursing home abuse. Observation of red flags and warning signs can play a critical role in investigating nursing home abuse.
Signs of intentional nursing home abuse include:
Untreated bedsores
Preventable accidents
Inadequate medical care
Malnutrition and dehydration
Patient intimidation or humiliation
Inadequate hygiene and sanitation
The need for emergency medical treatment
Unreasonable seclusion or physical restraint
Missing cash, checks, or personal belongings
Unexplained physical or emotional withdrawal
Unsanitary conditions in the facility or the resident's room
Reluctance to speak while in the presence of staff members
Unexplained injuries, such as bruises, scars, sprains, and broken bones
Steps for Investigating Nursing Home Abuse
Nursing home abuse is a serious accusation with potentially devastating results for the victim. An individual should begin investigating nursing home abuse as soon as suspicion arises. If a victim states that an incident has taken place, investigating nursing home abuse should start with verifying the victim's story. If possible, the investigating individual should attempt to check with other residents who seem coherent. Medical records, photos, recent prescriptions, and recent injury reports should be collected immediately.
Contact Blackstone Investigations Group, LLC immediately if we can be of any assistance!. CALL US TODAY so we can get started on your case and protect your precious loved one!